PJ Hegarty completed the refurbishment and redevelopment of St Mary's of Eton, Hackney, in 2014. The project required the repair and restoration of a Grade II* listed church originally built in 1892, as well as adapting existing historic buildings, constructing three new residential buildings, and extensive re-landscaping.
The brief for this challenging redevelopment was to enable the church to respond to the existing and future needs of the local community through the provision of housing and modern resources. The project's design was developed in close consultation with that community with the hope that it will act as a catalyst for the regeneration of the whole area.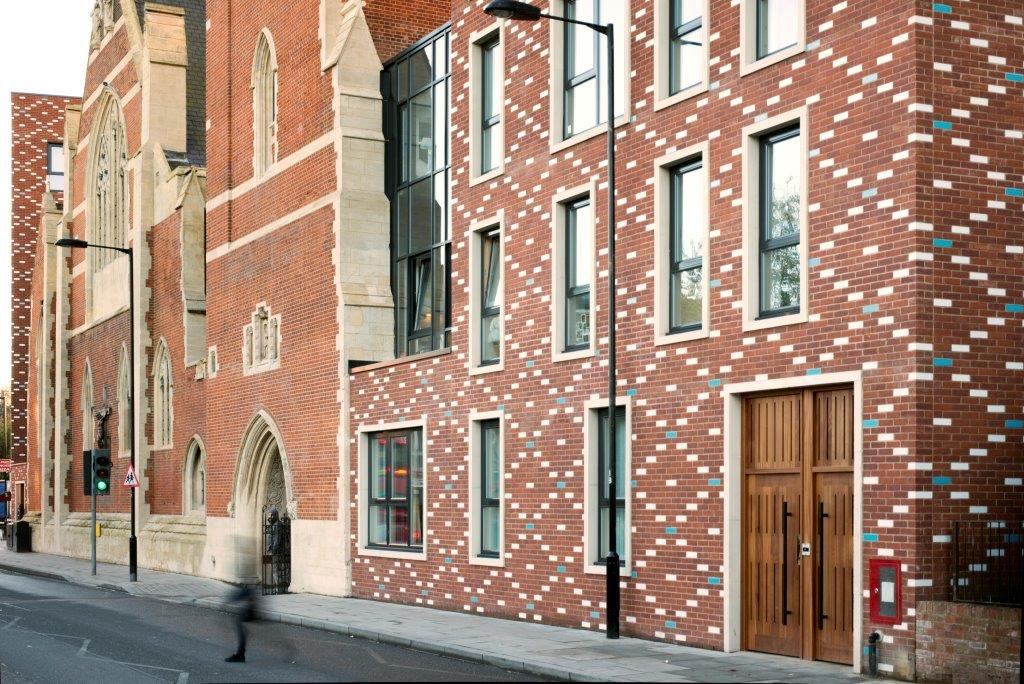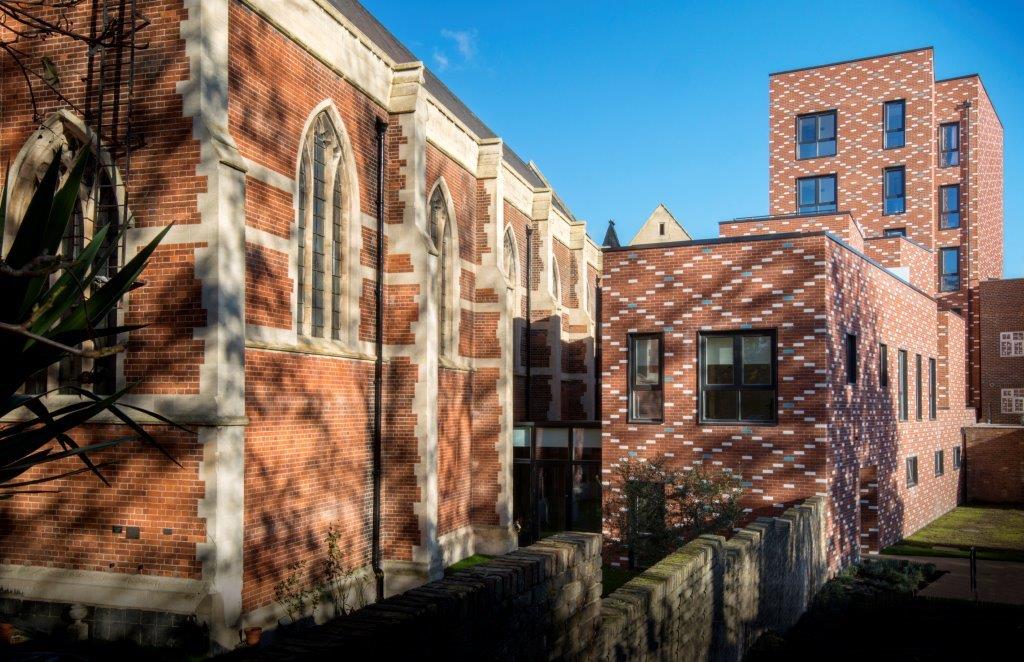 The late 19th century buildings had fallen into disrepair and some of the older structures, including the Old Club House, St Mary's House and Vergers Buildings had to be demolished and cleared from the site to provide space for the three new buildings.
The new buildings house 16 residential units, a new church centre, community facilities and a CFSH Code 5 vicarage. The Mission Hall was also restored and converted to host 10 further housing units, while the old church tower was converted into a five-storey dwelling. An existing garage was converted into a cafe.
The goal was to embrace the existing church facilities to create a new development set in beautiful surroundings that evoked a monastic settlement, with the church as the focal point and a courtyard with a café to welcome visitors. The project won a RIBA London Regional Award and was shortlisted for the New London Awards 2015 and the 2015 Housing Design Awards.